An Unlikely Colonel
31 December 2017, 17h00 EST (UTC-5)
https://www.maharaj.org/blog/2017_12_31.shtml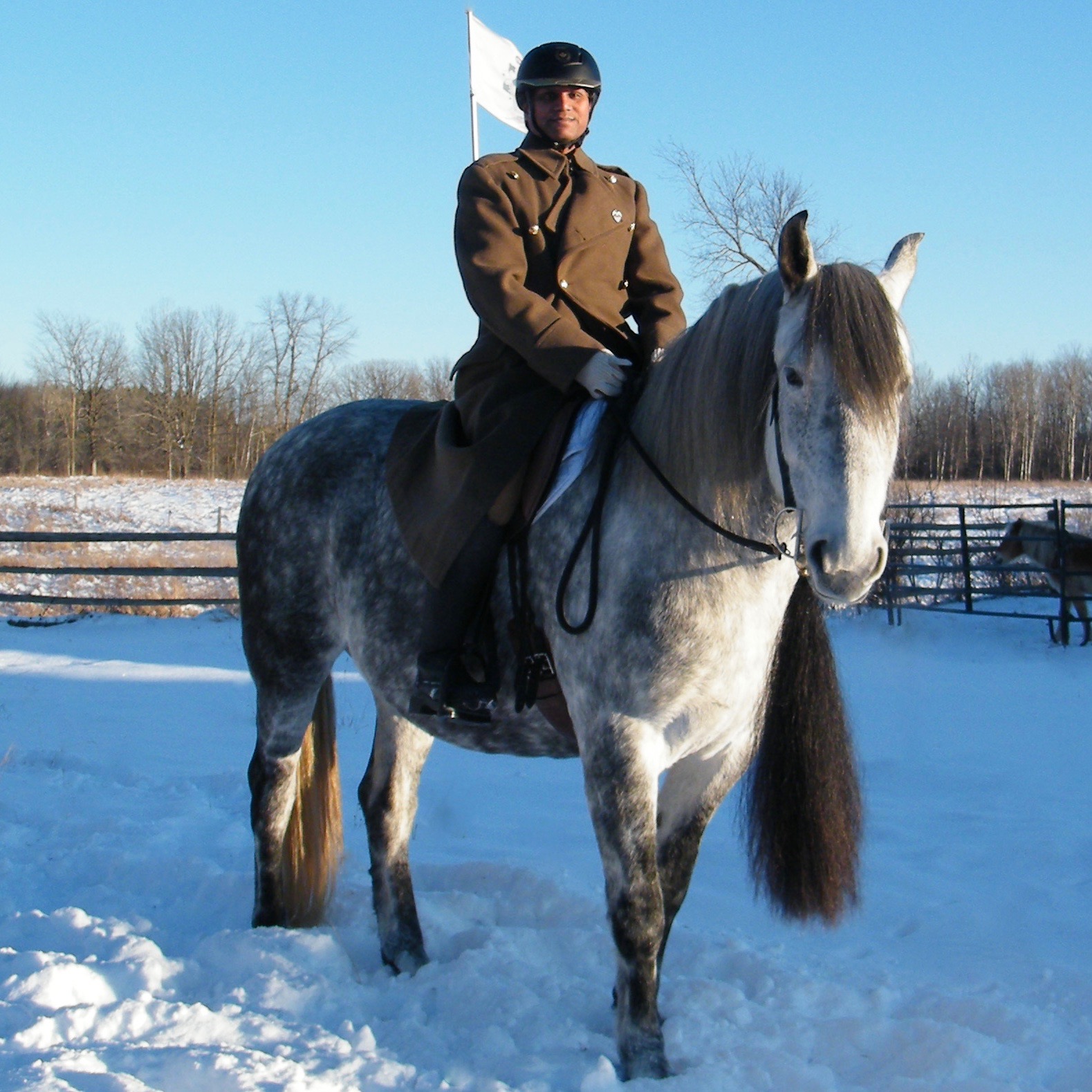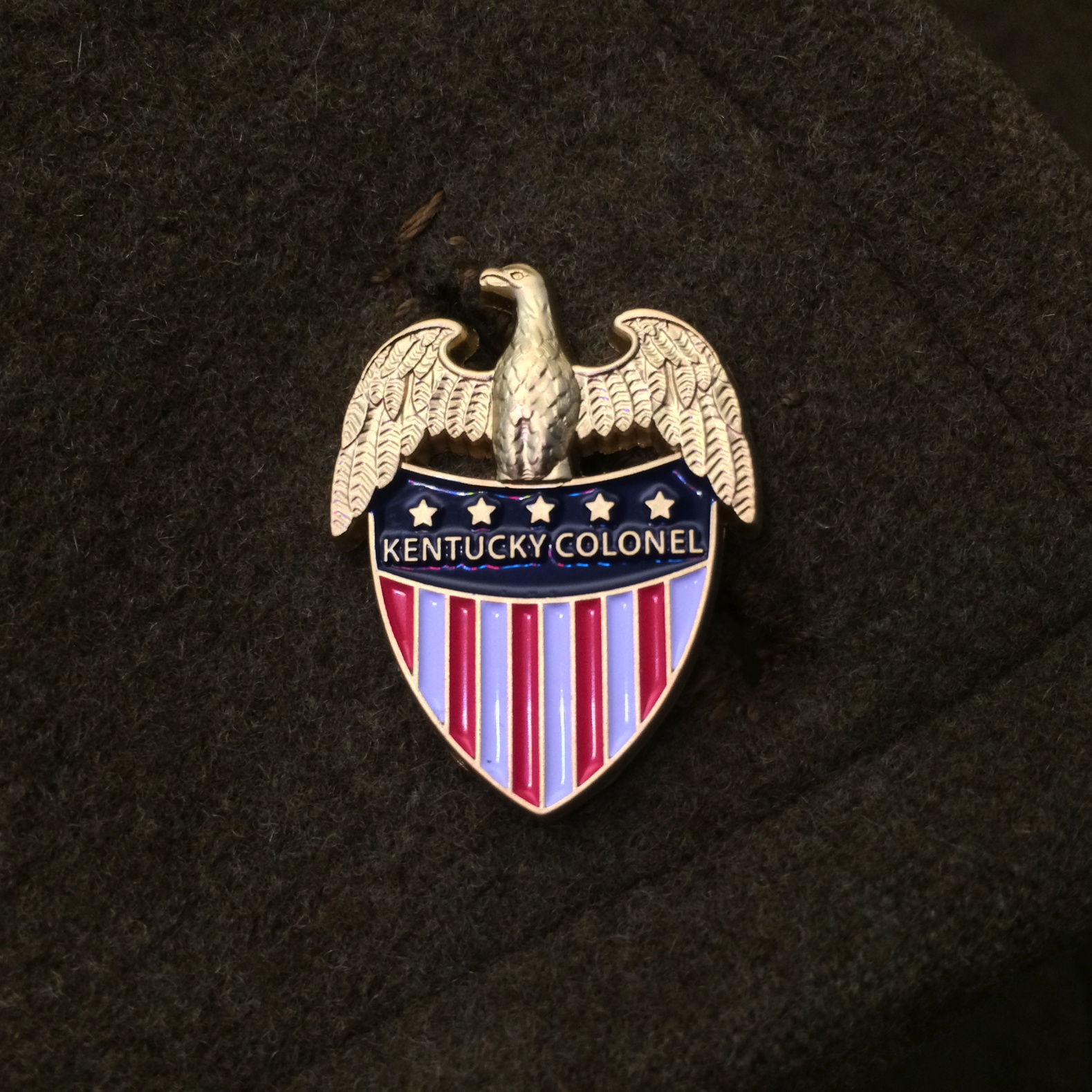 Commissioned and Pinned
Click either photo for my Letters Patent
I was more astonished than I could express when I learned that Governor Matt Bevin had commissioned me as a Kentucky Colonel, for services to global affairs and to international equestrianism. It is Kentucky's highest state honour; notwithstanding its name, it carries no military responsibilities. Candidly, I do not feel entirely deserving of the accolade, but I will do my best to reflect positively on the Commonwealth, its people, and my fellow Colonels.
I suspect that the Governor's primary consideration was my ongoing work as head of the Global Organization of Parliamentarians Against Corruption. However, given that Kentucky is often described as "the horse capital of the world", I was especially heartened by the reference to equestrian sport.
Personally, I have many happy memories of Kentucky from my time as an athlete, and later as professional head of Equine Canada.
My first international competition was the US Cavalry Association's National Cavalry Competition, held at Fort Knox KY, where I rode with colleagues from the Governor General's Horse Guards. My results enabled me to go on to represent Canada at the International Tent Pegging Championships.
I later had the privilege of taking the Canadian Equestrian Team to the FEI World Equestrian Games (WEG) in Lexington KY, as the team's CEO. We were blessed with formidable athletes, talented volunteers and professionals, internationally respected coaches, a joyous team spirit, and our highest-ever Own the Podium funding. Because of my colleagues, those Games remain, by medal count, Canada's most successful WEG of all time.
I am conscious that Governor Bevin's decision to offer me a Colonelcy was less a result of any personal merits I might have, and more a result of the standing and enthusiasm of the Kentuckians who put my name forward. I am all the more taken aback by the generosity of their endorsement, because I have never met any of them. I hope I will one day have the chance to offer them my heartfelt thanks in person.
I am also grateful to my diplomatic and equestrian colleagues, who managed to restrain themselves from indicting my character when they were quietly contacted by my nominators. I wonder, though, if I should be alarmed that they found it so easy to keep the entire process secret from me.
I decided many years ago to avoid using titles, especially in my professional life. I will, therefore, not go by either "Colonel" or "The Honorable", other than on those rare occasions when I might be called upon to exercise the responsibilities of the honour. However, I am delighted that my horse Bello is able to share in the Colonelcy by wearing a cavalry "throat plume", a traditional emblem for a Colonel's war horse.
Kentucky Colonelcies are bestowed in an admirably democratic fashion, and thus to a diverse group of people, from volunteers at local food banks to heads of state. Muhammad Ali, Winston Churchill, and Walt Disney are amongst the best-known Colonels, but Harlan Sanders -- founder of the eponymous global fast food empire -- is unquestionably the person most widely-known for being a Kentucky Colonel.
I am unlikely to ever don a white suit and black string tie, but I have been studying the parlance of Foghorn Leghorn!