Hope Finds a Way in the Balkans
07 December 2016, 14h30 CET (UTC+1)
https://www.maharaj.org/blog/2016_12_07.shtml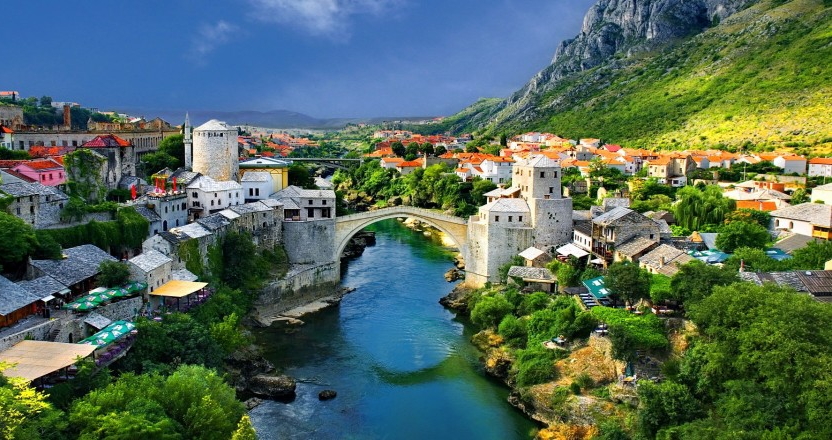 The New Stari Most in Bosnia and Herzegovina
The original 500 year-old bridge was destroyed in the Croat–Bosniak War
I have arrived in Pristina, to join Kosovo's legislators at the signing ceremony that will officially launch a new national chapter of the Global Organization of Parliamentarians Against Corruption (GOPAC). It is, in many ways, a remarkable moment in history.
Just twenty years ago, Kosovo was at the heart of the bloodiest conflicts in Europe since the Second World War. As the former Yugoslavia dissolved, it seemed as if all the Balkan peoples, in trying to claw out their separate identities, would drag one another into the abyss.
Yet, hope finds a way.
This Friday, Kosovan legislators will sign the GOPAC Charter in their parliament in Pristina. The same day, Bosnian and Herzegovinian legislators will do likewise in their parliament in Sarajevo. Both groups will be joining hands with GOPAC's other members across the Balkans, in Croatia, Macedonia, Montenegro, Serbia, and Slovenia.
Friday will be only one more step in a long and difficult process to push back the tide of corruption that engulfs too many emerging states. But it is a step in the right direction, and I am inspired by how far the people of the Balkans have come already.
My days in Pristina will be full, and I am especially looking forward to meeting and speaking with the new generation of Kosovan leaders studying at the city's universities.
The Co-Chairs of GOPAC Kosovo will be Valdete Bajrami of the opposition NPK and Armend Zemaj of the governing LDK. The Secretariat to the national chapter will be UNDP Kosovo.
My GOPAC colleagues and I are grateful to the members of UNDP Kosovo for their leadership in calling together Kosovo's legislators, and making the national chapter possible. We also thank the people and governments of Denmark and Switzerland for their generous contributions to the UNDP's underlying Support to Anti-Corruption Efforts in Kosovo Project.
For anyone working against corruption, it can often be a struggle to hold cynicism and despair at bay. But there are good days that keep us fighting through the bad. This Friday will be a good day.