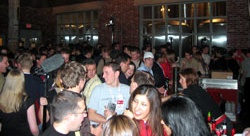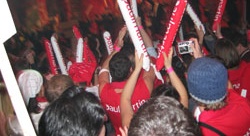 At the climax of the presidential campaign, Akaash delivered one of the most powerful speeches of the convention, moving some delegates to tears and bringing others to their feet with his passionate invocation of the higher virtues of Liberalism.
Covering the presidential speeches, the Montréal Gazette commented of his fluently bilingual performance, "Maharaj…speaks with an eloquence the party hasn't heard since Pierre Trudeau's day."
You can hear his speech by clicking on one of the media links below.
---
Download Media



---
"We must demonstrate to Canadians that through membership in our Party, they can exercise true influence over the course of the national agenda, and share in the authorship of the social contract that binds us together and defines us as a nation," said Akaash. "Liberal Party membership should be the proof that democracy can be more than just a manner of choosing governments; it can be a manner of governing ourselves."